Organization licenses allow multiple teachers to use the same license key. To purchase an organization license for the Premium or Basic plan, head over to the Purchase license page, and choose the payment method, after which you will be redirected to the appropriate channel for entering details and completing the purchase.
You will then obtain a license activation link that you can share with your teachers who will use it to set up their teacher accounts and activate the license for themselves.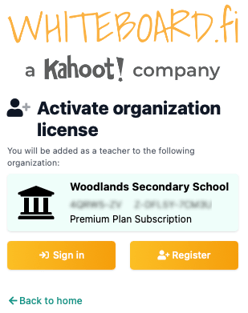 Teachers with existing accounts can also manage the license key they want to use from their teacher dashboard under license, and will simply need to deattach from a previous key and set the new key.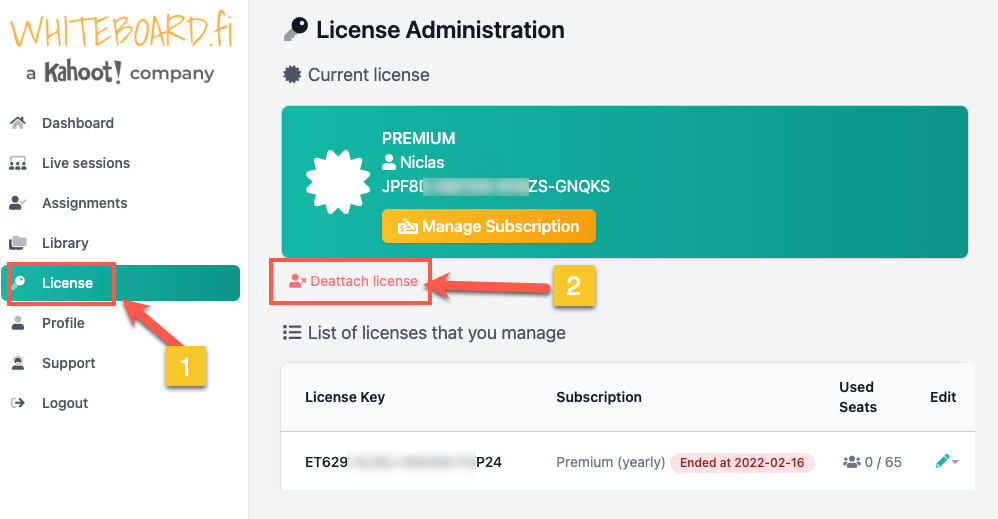 Start by going to the License page in your teacher dashboard. Then proceed to "deattach license" which will clear your currently linked license key.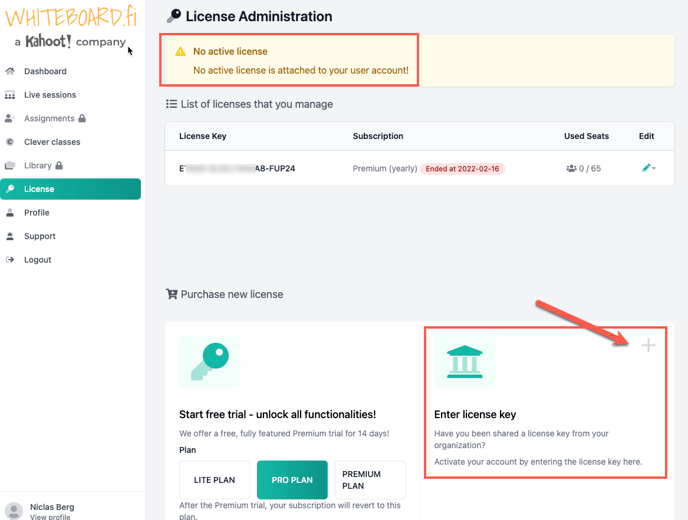 Set the new key by clicking "Enter license key".


Enter the new key and hit "Activate license"
Purchase orders, invoicing, and quotes


If your organization is looking to get a formal quote or alternative payment methods (purchase order/invoice, please visit our online bulk storefront
Find information and a step-by-step guide complete with a letter of request!
See also: