If your organisation has purchased bulk licenses, you will receive the license code from your organisation.
When you have received a license code or purchased a license before signing up, you need to attach it to your account by logging in to the Teacher Dashboard. If you don't have an account, please see the article How to register for a teacher account.
From the dashboard, click the License tab.
If you have a license key, click the Enter License Key button. Otherwise, you can choose to purchase a license.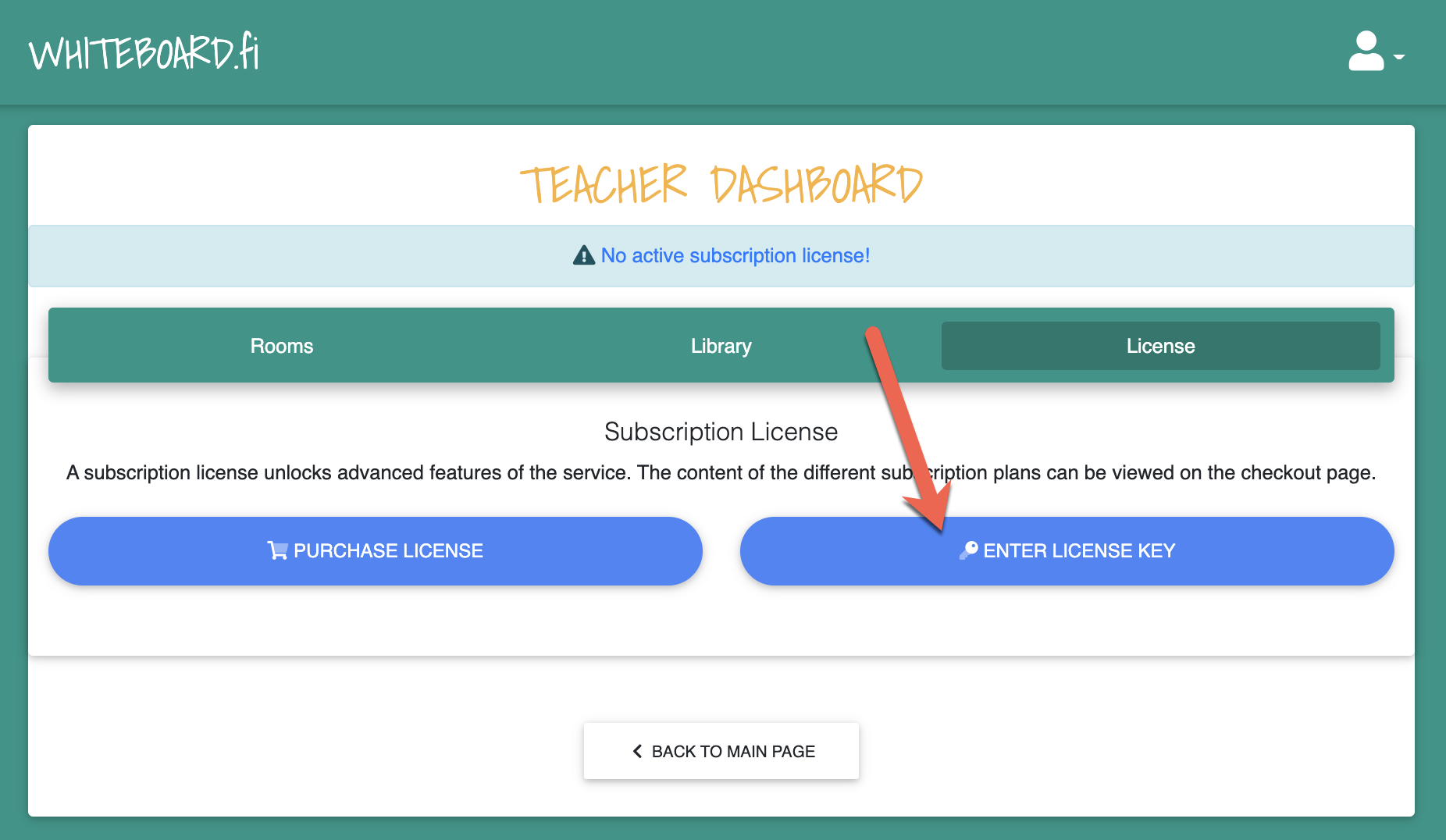 Enter the License key provided by your organisation, and click Activate License: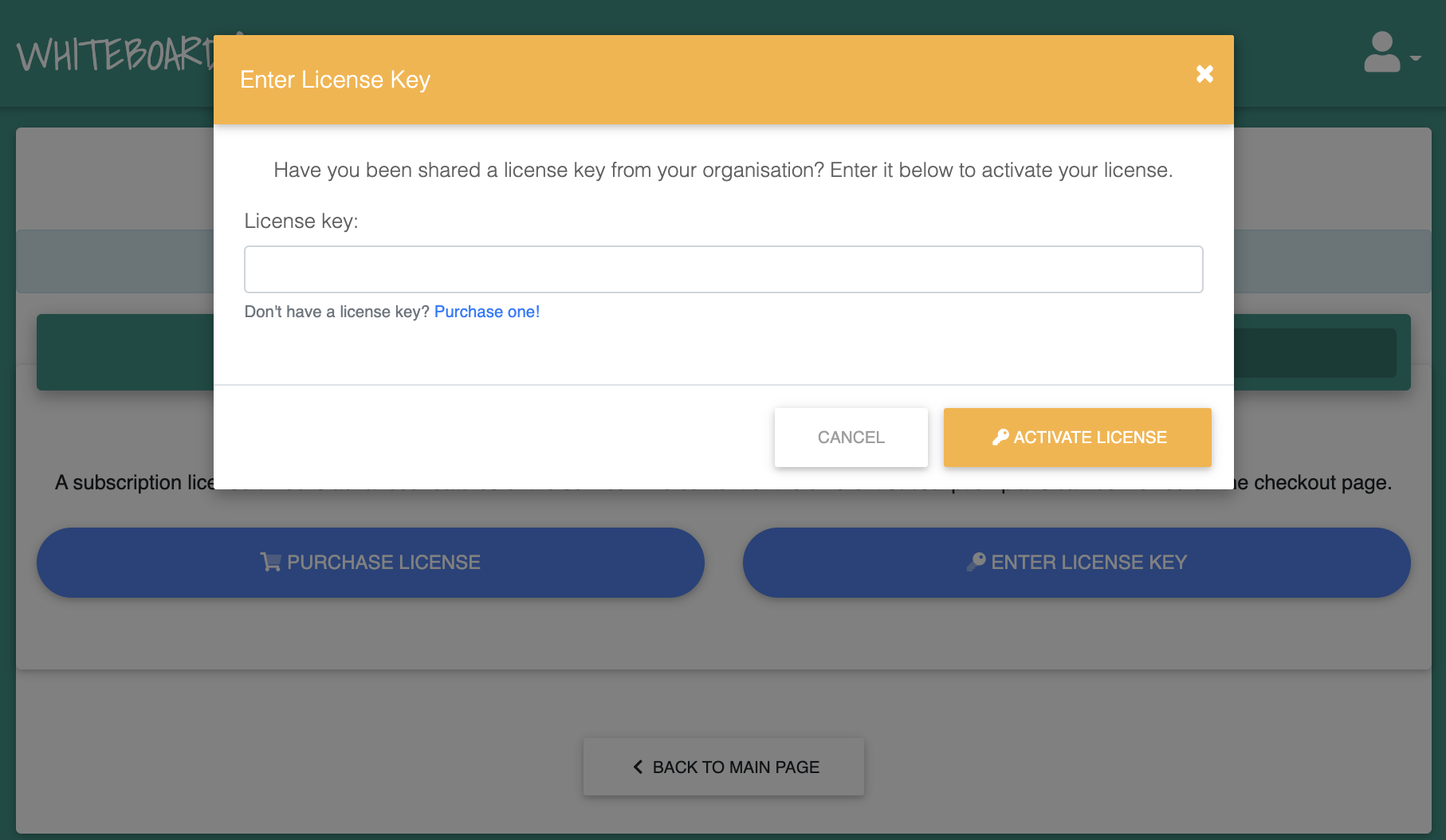 If the license is valid, it's activated immediately and you can start using the Basic or Premium subscription features!