If your organization uses Clever.com you can easily log in to Whiteboard.fi.
Linking your Clever and Whiteboard.fi accounts


Linking your existing accounts is simple and easy. A Clever login option can now be found on the regular Whiteboard.fi login page. By clicking the button, users get to choose between creating a new Whiteboard.fi account or using a previously existing one.
You can navigate to the login page at Whiteboard.fi/login, or from Clever by looking up Whiteboard.fi in the Clever Library.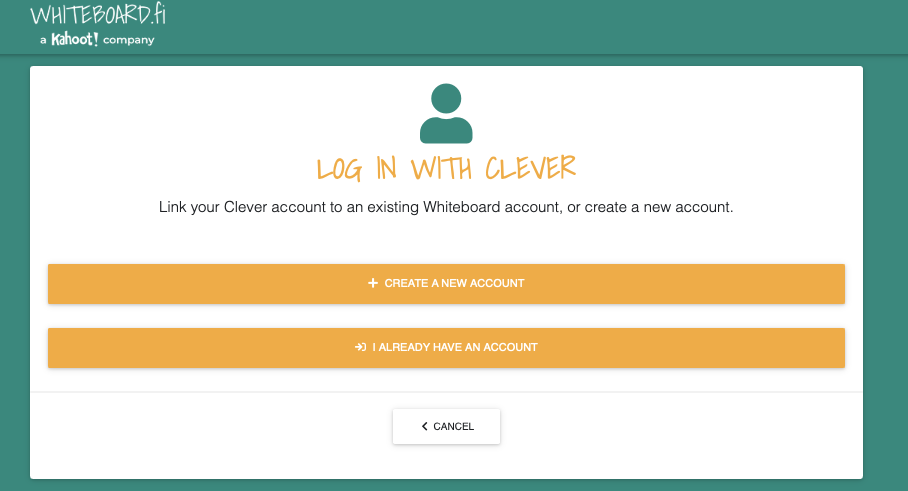 If you're new to Whiteboard.fi and need to create an account, you'll be prompted to register for a teacher account. A confirmation email will be sent, and after confirming the account, a free 14-day Premium Whiteboard.fi trial will start automatically.

If you have an existing Whiteboard.fi account, you can sign in with your regular credentials. Your Clever account will then become linked to your Whiteboard.fi account, and single sign-on will be activated from the next login.
Launch Whiteboard.fi from your Clever library
After successfully connecting your Whiteboard.fi account with Clever, you can launch Whiteboard.fi directly from your Clever library without the need to log in to Whiteboard.fi separately.

By joining directly from Clever or logging in using the Clever login from the Whiteboard.fi front page, your students can access your active classrooms in Whiteboard.fi instantly.
Individual student whiteboards will appear in the room, and students joining are automatically authenticated through Clever. No need to share a room code or keep guessing if unauthorized students join the session anymore.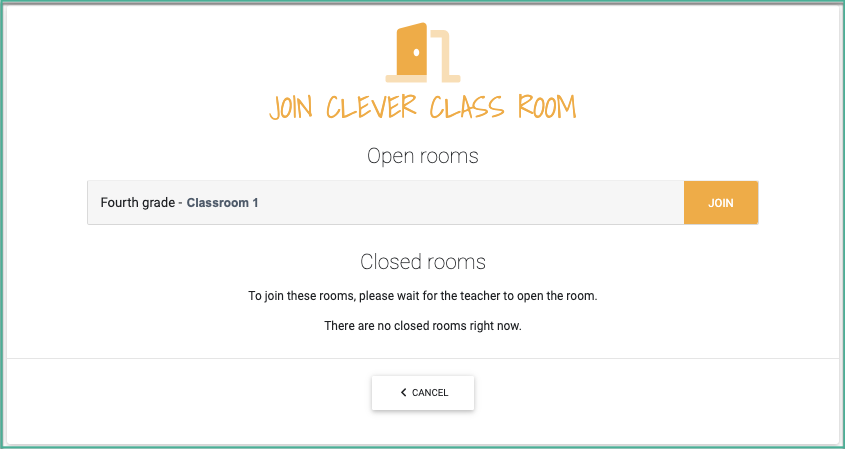 Classes from Clever will automatically import to Whiteboard.fi
After setting up and linking your account, your Clever classes automatically sync with Whiteboard.fi in the background.