Follow these instructions in order to create a link which other teachers can use to join your room. This article also covers joining as a co-teacher.
In order for you to create a co-teaching link, you need to have a Premium license activated on your account. However, the teacher that'll be joining the room as a co-teacher doesn't need a license. In fact, they don't even need an account!
Begin by pressing the Options

button in the top right corner, then select "Invite co-teacher".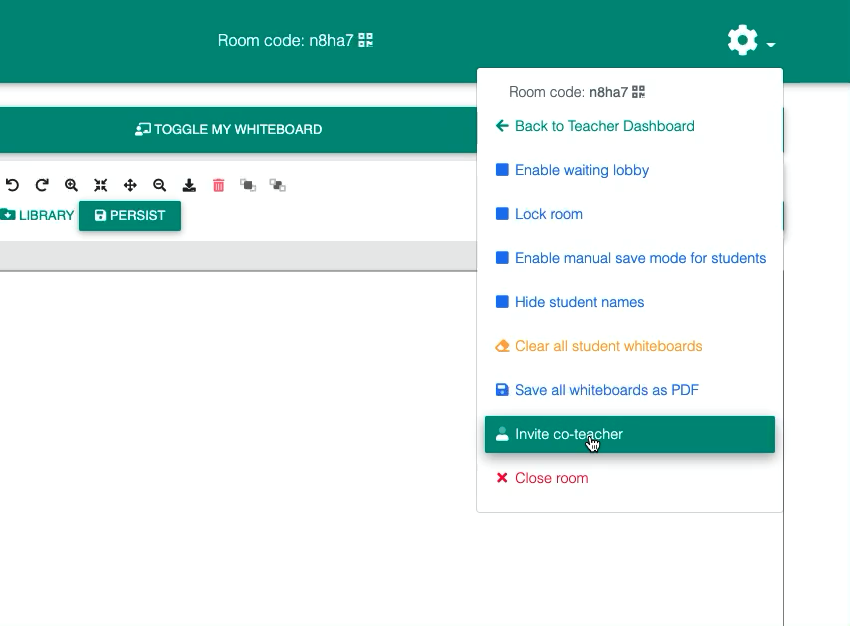 You will be prompted with a window where you can generate a co-teaching link. Press the button in order to generate the link.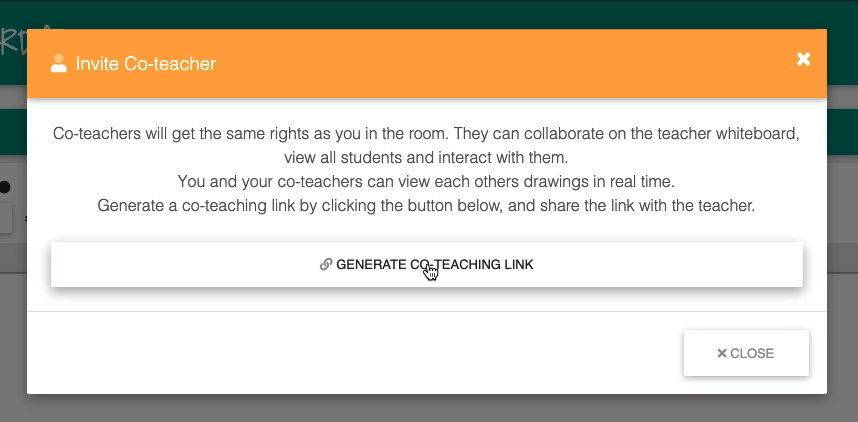 The link is now generated, press the "COPY TO CLIPBOARD" button to copy the link to the clipboard. At this stage you have the option to display each others mouse cursors while co-teaching. This setting can be changed later.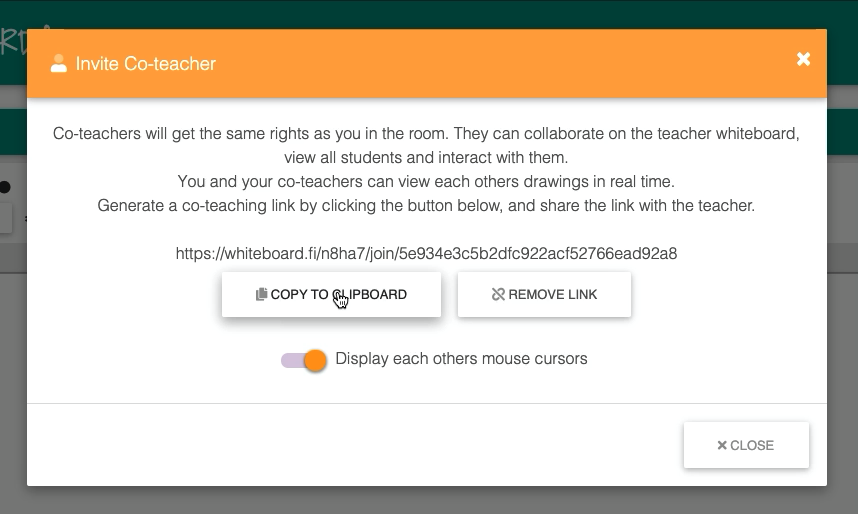 When you have sent the link to your fellow teacher/teachers, you can close the pop-up window and wait for them to join.
Note: whiteboard.fi supports multiple co-teachers. There is no limit to the number of co-teachers, we do however recommend having only a few co-teachers on at the same time since it can get a little bit crowded on the whiteboard.
Joining a room as a co-teacher
Joining a room as a co-teacher is simple, just paste the link that you received into the Browser Address Bar and the session will load. Enter your name and you will join the room as a co-teacher.