Unsatisfied with your temporary room's code? Generate a new random room code! Using permanent rooms? Change the room code in a flash!
Temporary class rooms
When creating a new temporary class room, a random room code is generated for you. Temporary room codes cannot currently be changed.
If you would prefer a different room code, you can close the current room and create a new room to get a new randomly generated room code.
Something wrong with your temporary room's code? Please tell us by contacting us!
Permanent class rooms
Permanent rooms are a Premium feature.
Permanent class rooms let you create a room that doesn't expire after two hours, meaning that you can reuse the room for the entire semester! Permanent rooms also let you choose a custom room URL. For creating a permanent room, see How do I create a permanent class room?.
Changing a permanent class room code
A permanent class room's room code can be changed from the Teacher Dashboard.
Note: If you change the room URL (room code), the old URL will no longer work! If you accidentally change the code, you can change it back following these same instructions.
Start by navigating to the Teacher Dashboard from the home page.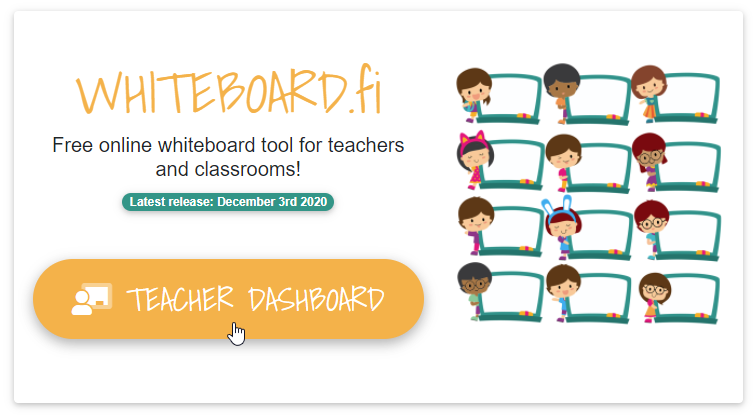 Then, find the class room whose room code you want to change, and click on

Edit room.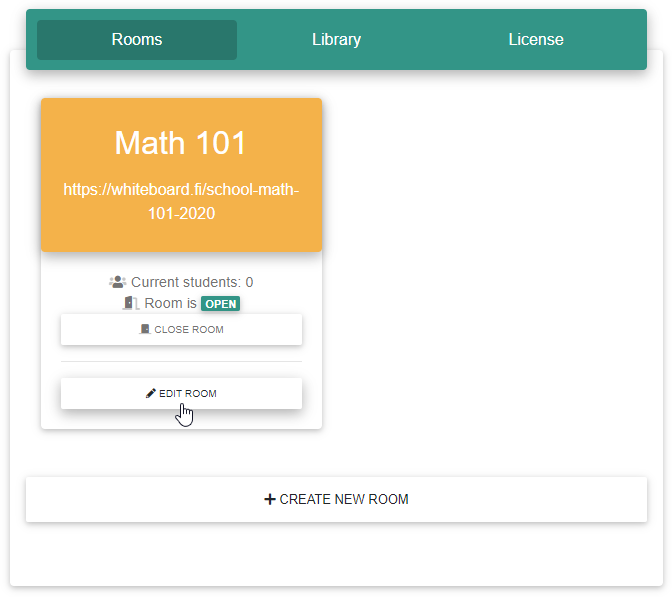 Clicking on the Edit room button brings up the editor popup, which allows you to change the room name, and its URL. In this context, the URL field refers to the room code.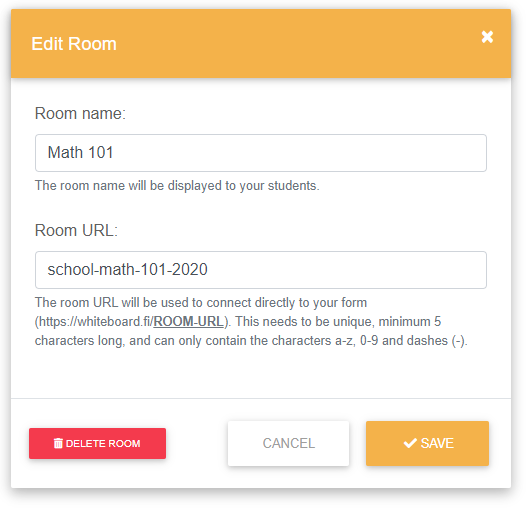 Change the code to your liking, and click on Save to apply changes. Your room code has now been updated!